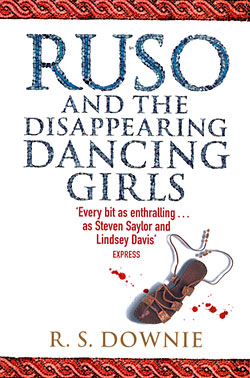 Published by Michael Joseph, August 2006
ISBN 0718149297


From the flyleaf:
A doctor's life is never easy. Particularly when the breakthroughs of medical science lie centuries in the future and desperate personal circumstance has driven you to a distant, damp and depressing outpost of the Empire. And for Gaius Petreius Ruso, medicus to the Twentieth Legion in Chester, things are about to get downright impossible.

For one thing, rescuing injured slave girls is never a wise idea, no matter how attractive their eyes might be. For another, sharing a house with a lazy colleague who's far too handsome for his own good is never going to be peaceful. And finally, getting dragged into a situation that suggests a serial killer might be stalking your local bar is only ever going to end badly.

Ruso's gods are not smiling on him in Britannia, so what's a poor doctor to do? Set aside his Concise Guide to Military First Aid, persuade his slave girl, Tilla, to cook - and inadvertently track down a murderer...

With wonderful comic timing and an irresistible sense of humour, Medicus and the Disappearing Dancing Girls is the first novel in the Medicus series and introduces, in Ruso and Tilla, the hottest double act to come out of the Roman Empire since Antony and Cleopatra.
Published in the USA as "Medicus"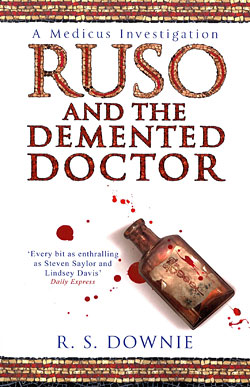 Publishers Weekly:
'Downie's thrilling murder mystery set against the vivid backdrop of the Roman Empire in the year AD 118... a compelling saga that never ceases to excite the imagination.'

Times Literary Supplement:
'Ruso and the Demented Doctor presents an ancient medical practitioner in a far more humanly complex manner than is usual in modern historical crime fiction...The medical details are accurate, but do not intrude... Her novels demonstrate a talent for evoking second-century Britain and its denizens.'

Library Journal:
'Who would guess that life and death in the far reaches of the Roman Empire could be so darn funny?'
Published in the USA as "Terra Incognita"