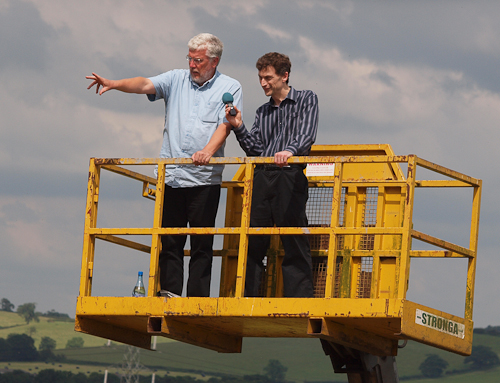 You may have to wait a moment for the file to download.
The radio report lasts for 4'30" minutes.
It was recorded on 5th July 2012, and broadcast at 18.20 that evening on BBC Northampton's "Joe at Drivetime"
The reporter is Martin Heath (above) and the other participants are Steve Young (above),
Sandra Deacon (called Jacobs by mistake), Pip Lowe, Iain Luck and Norman Garnett.

(This is an mp3 file and should play automatically in QuickTime, Windows Media Player or RealPlayer)