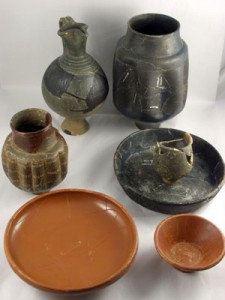 Governance
CLASP became a registered charity (no. 1111667) on 13th October 2005.
CLASP is governed by its Trustees (elected by CLASP's Individual Members) sitting as the Executive Committee. The Executive Committee appoints and sets the rules for the Organising Committee which reports to the Executive Committee and takes the lead in organising the practical activities of CLASP.
(See Governance for more details and the governing documents)
Membership
CLASP has two types of members:
Individual Members: these are people who have personally joined CLASP; (see Membership to join CLASP)
Associate Members: these are people who are members of the organisations which participate in CLASP.  They enjoy the benefits of Individual Membership of CLASP but may not vote at CLASP general meetings. Associate Members may become Individual Members by paying the appropriate subscription.
Participating Organisations
Barby Hill Archaeological Project
Flore Heritage Society
FOAM – Friends of Alderton Monuments
Harpole Heritage Group
Weedon Bec History Society
Members of the participating societies are automatically Associate Members of CLASP.